Air Personalities
Morning Shows
News Guys
Money Girls
Program Directors
General Managers
Sales Types
Engineers
Other Alumni
The Good Guys Today
Radio Heaven
Alumni In The News
Alumni Speak!


A Brief History
Newspaper Articles
Print Advertisements
Press Releases
Ratings Like You Wish!
Weekly Playlists
Photos - People
Photos - Promotions
Station Logos
Bumperstickers




Airchecks
Newscasts
Sports Reports
Traffic Reports
Sound Offs!
Commercials
Promos
Sweepers
Jingles
Misc. Audio




Beatlemania
Collectibles
Contesting
Promotions
Sales Related
Engineering Stuff
WPGC Sister Stations
The Great Strike
Market Competition
Other Radio Tribute Sites
Oldies Stations Today
Legendary Air Performers
Special Thanks
Mailbag
Home

---
Server space provided by:
Click above to hear more vintage broadcast radio airchecks from the
Reel Radio Repository.
Your tax-deductible contribution to REELRADIO, Inc. will help keep this site online
---
This site is in no way affiliated with WPGC Radio today, or with
CBS Radio, Inc.

Click above to visit WPGC today.

Dedicated in memory of
Jim Collins
Barb Adams was a secretary at the station in the early - mid '60's. If anyone knows of her whereabouts today, please email the webmaster.

Photos

Polyester prone
in 1977!

With Vicki Mallgrave & Sheila Chandler


With Vicki Mallgrave in Star Wars Halloween Costumes
WPGC's longest employee ever, since 7/8/73, she still works at the station today as the Controller!!!
Shelby writes:
My most vivid memory has to be the Great Strike That Struck Out in May of 1977. Truckers trying to run the Lincoln (WPGC Money Car) off the road while I was driving it, watching the picketers out of my apartment window, picking up non-union jocks at the airport...and yes I was on the air doing the Sunday morning news...it was AWFUL.

Harry Boomer was a Programming Assistant in the early '70's.

Photos




Station receptionist in the early '70's.

Nancy (later known as Stevie) was the Traffic Manager in the late '70's. She eventually married General Manager, Bill Prettyman.

Photos

Sheila worked in the Accounting Department in the late '70's through the '80's.

Gregg was a Programming intern in 1983-84. He later worked at Radio Marti at the Voice of America.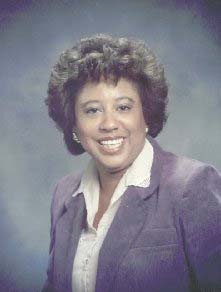 Barbara Dubose Adams today.
Barbara writes:
I started working at WPGC in 1976. I smile every time I think about those days. The staff was as close as family members. I am still in contact with some of them today. My office in Bladensburg was right behind the receptionist, the late Phyliss Gammon and next to Music Director, Jim Elliott. My office in Greenbelt was a little isolated from the other offices and we all still found a way to stay close. I moved to the sales department in 1980 or 1981.

I have my own business now, baking cakes for more than eight years for world famous Ben's Chili Bowl and a few other restaurants in DC. Great Site!
Photos

1974 - Could you tell?
Bookkeeping Supervisor from the '70's - '90's. Chris passed away of lung cancer on 10/15/04.
Photos

Early in 1979
The long time station receptionist passed away in the late '80's.
Today she's at that big front desk in the sky!
Photos
Sue Gardiner worked in the commercial traffic & continuity dept.
in the early '70's.
Edith Hayman was a secretary at WPGC-AM when it signed on in mid-May 1954 and was married to Harry Hayman, original General Manager of WPGC.
Photos

With Shelby Austin & Sheila Chandler

With Shelby Austin in Star Wars Halloween Costumes

With Scott Woodside


With Sheila Chandler


With Boston
Vicki worked in the Accounting Department in the late '70's and early '80's. Today she is with NORAD in Colorado Springs.

Vicki writes:

I began there in 1978 in Bladensburg as the Accounts Receivable Clerk and worked in that little tiny room in the back with Chris Fisher and Sheila Chandler. Two years later we moved to Greenbelt and I sat in the very back corner with all the windows in accounting. Some time after we moved there Dale Williamson joined us as our Accountant, then I left a little while after that.

What I remember most is the times I spent with Chris Fisher and Sheila Chandler. Chris was always telling us stories about Elvis as she was such a fan of his and Sheila made me laugh 8 hours a day. Chris must have wondered about us because we were always giggling.

One of the cutest things I remember was when Shaun Cassidy came to the station in 1981 to see Scott Shannon. Scott told all the girls that Shaun would be here soon and demanded that we were not to stand around and gawk (which is always what we did when a celeb came by) and to continue working as normal. So...Shaun arrived and went into Scott's office and they shut the door, we ladies waited out in the hall.

After a while went by I decided I was going to see this guy whether Scott liked it or not...so I knocked on his door with a sealed envelope in my hand with Scott Shannon's name on the front. He yelled 'Come in!' and I walked in and handed him the envelope. I said, 'This just came for you.' as I turned to Shaun with a big smile and saying hello, and then casually walked out of the room. Scott opened it immediately and inside was a note that read 'Ha! Just wanted to get a look at Shaun!'.

I also cracked up every time he asked 'Miss Betty' as Sheila and I called her (a girl from Macon Ga. that worked there with very bleach blonde hair) what she washed her hair in....Bleach??? WPGC was a lot of fun with a lot of good memories.
Photos

Watergate hair, 1974
Dee was the Office Manager in the '70's & early '80's. She passed away sometime during the '90's.
Ken was a board-op in 1972-73.
Photos
Anita (aka 'April May') worked in the office from 1971-77.
Mary Nork was a secretary when WPGC-AM signed on in mid-May 1954 and was married to Don Nork who was one of the station's original announcers.
Photos
Susan was an intern who became Continuity Director in 1983-84. Today she is busy raising a family in suburban Maryland.
Photos
Collette Roeder (left) was the Continuity Director in 1982-83. Today she is raising her daughters in suburban Philadelphia.
Photos
Bobbie worked in the logging department in the early '70's.
Rick was a board operator and Programming Assistant in 1974-75.

Small Print Dept.: This non-profit historical site is not affiliated in any way with WPGC Radio today or CBS Radio, Inc. Use of copyrighted material is consistent with the "fair use" provisions contained in §107 of the Copyright Act of 1976 due to the following characteristics: Use of copyrighted material is of a nonprofit, educational nature, intended for the sole purposes of research and comment and does not significantly negatively affect "the potential market for or value of the copyrighted work(s)." Use of registered trademark material is not subject to civil action or injunction as outlined in §1114 and §1125 of the Trademark Act of 1946 (the Lanham Act) due to the following characteristics of this work, and the registered marks published herein: Use of reproductions of registered marks is not for the purpose of commerce, nor is the use connected with the sale, offering for sale, or advertising of any goods or services. Use of reproductions is not likely to cause confusion, mistake, or deception as to the affiliation, connection, or association of this work with owners of published registered marks, nor as to the origin, sponsorship, or approval of this work by owners of published registered marks. Wherever possible, the copyright or registered mark owner's name has been noted near the copyrighted work or registered mark; however, all material used in this site, including, but not limited to, newspaper articles, syndicated themes, promos, commercials, photographs, playlists, press releases, ratings, airchecks, newscasts, traffic reports, sports reports, 'sound-offs', sweepers, bumperstickers and station logos, should be considered protected copyrighted material or registered mark with all rights reserved to the owner, named or unnamed. So there!