From Radio-Info.com
| | |
| --- | --- |
| 1980 | 2010 |
KHTK, Sacramento's Don Geronimo
is taken to intensive care after a fall at Cal Expo

Thousands of fans were there for a live show ("Don and his cast of characters"), but Geronimo becomes the latest stage performer to step wrong and take a tumble. He fell on his head and suffered what the station's Dave Carmichael calls "a large laceration." The good news - he was lucid at the hospital, and able to sit up.

Geronimo's found a new base of operations at CBS-owned KHTK (1140), after leaving sister WJFK-FM, Washington (106.7) and (before that) his previous Westwood-syndicated "Don & Mike Show." Now he hosts noon-4pm on sports talk KHTK. The station's asking fans to twitter their get-well wishes to @DonGeronimoShow and to his wife Janet, @MrsGeronimo.


Read more on Don Geronimo at Sports 1140
From RAMP:
Ben Enjoys Enhanced Lake View
Charley Lake, PD of Greater Media Classic Rock WMGK/Philadelphia, just doubled his effective radiated power with the announcement that he's officially taking command of Adult Hits sibling WBEN-FM (95.7 Ben FM). Sure, why not? He's been doing the job anyway since John Cook left in June.

"We feel extremely fortunate to have one of the best programmers in the business in Charley Lake," said VP/Market Manager John Fullam. "It's a truly a privilege to have him lead the WMGK and now Ben-FM teams into the future!" [Copyright 1985, Doc Brown Enterprises.]

Prior to joining WMGK in January 2009, Lake programmed KOOL-FM/Phoenix; WJMK/Chicago; WRNO-FM/New Orleans; and WLVQ/Columbus, OH. He also spent some years on the label side and enjoyed a stint at the late, great Radio & Records. "As if coming to work every day at WMGK isn't enough fun, I now get to work with yet another great team at Ben," said Lake. "I'm grateful to John Fullam and my family at Greater Media for this fantastic opportunity."

From Radio-Info.com:
Ed Walker, inducted in the Radio Hall of Fame in Chicago
Blind jock Ed Walker tells Willard Scott "my only handicap was working with you." Ed and Willard, who met at American University, were the "Joy Boys" first at Washington, D.C.'s WOL (1952 to 1972) and then WRC and WWDC. Scott left to pursue TV fulltime in 1974, and Ed worked at WPGC-AM, WMAL and the later WWRC. It says something about his talent and attitude that the congenitally-blind Walker did TV at WJLA (1975-1980) and News Channel 8 in the early 1990s.

The affection that "Today Show" legend Willard Scott has for Ed was evident from the moment he stepped onto the podium during the live broadcast. Willard recalled the time the local Jaycees contacted Ed and asked if he'd like to judge a beauty contest. (Willard joked, "any young lady here tonight like to get judged in Braille?")

Ed Walker told how he used to handle delivering a five-minute newscast at WPGC by listening to a rival station that subscribed to the same news service and memorizing it – but he got crossed up one day when the station threw on a religious program instead. Ed's still heard on the radio in D.C., at the American University's WAMU.
| | |
| --- | --- |
| Dude Walker today. | Dude Walker tomorrow. |
DCRTV hears that Dude Walker, DC area radio legendary voiceman, is now heard on the new FM talker in Salisbury, WICO-FM, 92.5. Also, we hear that Dude's voicing a new promo for President Obama. More at dudewalker.com

Scott Shannon at WPLJ today
From Radio-info.com :
Scott Shannon is doing oldies for 1550 in San Francisco – the next "KFRC."

CBS Radio market manager Doug Harvill isn't calling it "True Oldies" – but creating and hosting a 50s-through-80s oldies format is what Scott does for ABC Radio Networks, working out of a room immediately adjacent to his 2 Penn Plaza air studio at New York's WPLJ. The format is billed as "True Oldies" on the 60+ stations that use the ABC feed. But the 1550 in San Francisco won't use that handle. Instead, CBS is resurrecting the KFRC calls.
Steve Kingston will be stepping down as XM VP/Artist & Label Relations and Senior PD of Rock. Kingston told FMQB, "I will be leaving Sirius XM to pursue 'other interests,' spend time with my young children, and occasionally drive my wife to work at WPLJ to sit in the lobby and read the trades."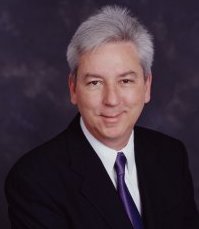 David Burd today.
David Burd finds a life after the endangered-list 3WT in Washington, D.C. The Post says Burd will become a reporter for Bonneville sister WTOP (soon to be on three FM frequencies – 103.5, 103.9, 107.7).
In Memorium: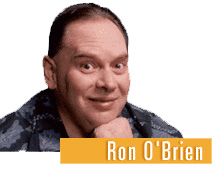 Big Ron O'Brien was hired by Program Director, Jim Collins (for whom this site is dedicated) to do nights at WPGC in 1976. Ron passed away of complications from pneumonia on April 27th, 2008 at age 56.

His stellar career behind the microphones of some of the most legendary stations in radio history included KUDL / Kansas City, KTLK / Denver, WQXI / Atlanta and WCFL / Chicago before joining WPGC.

His illustrious tenure at WPGC continued through the Great Strike That Struck Out in May, 1977 which was followed by a long string of gigs at industry defining stations such as WFIL / Philadelphia, WRKO / Boston, KFI / Los Angeles, 99X / New York, WOKY / Minneapolis, 66 WNBC / New York, KIIS-FM / Los Angeles, KWK / St. Louis, KZDG / Denver and Star 104.5 / Philadelphia. On October 8th, 2001 he joined CBS' WOGL / Philadelphia for afternoon drive, his final on air position.

Ron was nothing less than an immensely talented man whose demeanor was genuine, sincere and full of love. Read more and hear airchecks of him here.

If you would like to share your memories of Ron for inclusion on this site, please email the webmaster.

Don't miss the Big Ron tribute at ReelRadio.com

From Radio & Records:



Bruce Kelly has left the building after almost a year in mornings at Lincoln Financial's Classic Hits Majic 102.7 / Miami.
Farewell Remarks From Don Geronimo
"I love radio, I've loved every second of it. It does not happen without you. It used to be, you needed a microphone and a box of records. Now, you need a microphone and two lawyers." The loves of his life: "Radio, my family, God, the Green Bay Packers. The order does change". A choked-up Don Geronimo on his final show on Friday, April 11th, 2008. On CBS Radio President, Dan Mason, who used to program WPGC, where Geronimo once worked: "One of the few men in this business who is not a total dumbass."

Hear Don Geronimo's first show on WPGC from Fall 1979.

From Radio & Records:

Brandt Miller takes over mornings on Citadel's WZZN (94.7 True Oldies) / Chicago.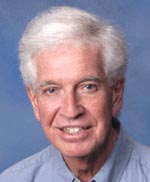 Harv Moore today
From the Buffalo News:
Familiar Voices Returning To Local Airwaves

Harv Moore Among Those On WECK's New 'Fun Radio' Format
Radio station WECK 1230 AM will launch its new lineup next week with some familiar names behind the microphone, said station owner Richard Greene.

The morning show will be anchored by Western New York radio veterans Harv Moore and Tom Donohue, Greene said. Moore was most recently on the air at WHTT 104.1 FM. Donohue is a Buffalo State College professor and longtime radio newsman most recently with WLKK 107.7 FM. Read more.
105.9 Goes Oldies

Citadel pulled the plug on Smooth Jazz 105.9, WJZW, at 3 PM 02/29/08. It was replaced with "The New True Oldies 105.9 - DC's Greatest Hits." "True Oldies" is an ABC Radio Networks service voiced and produced by former WPGC Program Director, Scott Shannon.

Hear his Sunday Night Oldies Show on WPGC in 1980.
From the Washington Post:


Don Geronimo, Taking a Flying Leap Off the Air

After 35 years of talking, self-described radio god Don Geronimo wants some peace and quiet. Yesterday, he made it official: He's leaving WJFK's "Don & Mike Show." His on-air partner of 22 years, Mike O'Meara, will carry on their syndicated afternoon show without him after Geronimo's last day, April 11th.

"I plan to be a beach bum for a while," said Geronimo, who's got a place in Ocean City. "I love radio, I love being on the air, I love listening to it. But I need to do something new."

Geronimo got started as a precocious 13-year-old Top 40 jock for Rockville's WINX but hit it big when he paired with O'Meara at WAVA; they took their raunchy guy talk to WJFK in 1991. He told our colleague Paul Farhi he considered retiring before the death of his wife, Freda, in a 2005 car accident, and tried to quit three times after that. This time he says he means it: "I'm anxious to start thinking about something other than what I'm going to do on the show today. I'm looking forward to seeing a movie for my own enjoyment and not having to talk about it on the air."
Hear Don Geronimo on WPGC on 03/03/81
From All Access:
Bruce Kelly To Replace Rick Shaw In Miami

Lincoln Oldies WMJX (MAJIC 102.7) / Miami announces that Bruce Kelly has been named new morning host to replace Rick Shaw, who will exit the station next month, ending an amazing 50-year career on the South Florida airwaves.

From 2000 - 2006, Kelly was creating and programming the '80s channel on XM Satellite Radio. This marks his return to terrestrial radio, as well as to Miami, where he worked at one-time Top 40, 96X and also WHYI (Y100). Kelly begins MAY 14.

"We're very excited to have Bruce join the MAJIC family," said PD Bob Hamilton. "It was not easy to find someone who could blend in with our mix of personalities and market history, and Bruce is the perfect fit."

Hear Bruce on WPGC on 11/18/82.

Dan Mason today
From Radio & Records:
Dan Mason has been named president and CEO of CBS Radio Inc., replacing Joel Hollander, who has stepped down. Mason, who will oversee the day-to-day operations of the company's 144 radio stations, will report to CBS Corp. president and CEO Les Moonves. The appointment is effective April 16.

Hear Dan on WPGC on December 23, 1978.

Joe Theismann today
Theismann Gone From MNF, Poor "Chemistry" With Korny Cited
Redskins great, Joe Theismann is out as a "Monday Night Football" analyst after one season, due largely to his "lack of chemistry" with Washington Post sports columnist Tony Kornheiser, who does color commentary for the show. According to the Post, ESPN officials believed that relations between the two would improve as last season went on. When Kornheiser said in January he would return to the booth, it was assumed the current trio would remain intact.

Theismann declined to comment on a weekend Newsday report "until I fully understand what has taken place." But he hinted that it came as a shock. Theismann is believed to have been informed Friday. Theismann, 57, has been an analyst for ESPN since 1988, beginning on the network's Sunday night NFL package.

Today, Charley Lake is the Program
Director at WMGK in Philadelphia.
From Radio Ink:
Lake Named PD At WMGK-FM Philly
Charley Lake has been tapped as Program Director of Greater Media's WMGK / Philadelphia. Lake most recently worked as the Program Director of KOOL Phoenix. Prior to that, he programmed Oldies WJMK-FM Chicago and spent seven years in Classic Rock at WRNO-FM New Orleans and WLVQ- FM Columbus.
Hear 'Alexander Goodfellow' on WPGC in October 1972.

Dan Mason today.
From Radio & Records:


Sabo-Mason International Initiatives, a partnership between longtime radio programmers Walter Sabo and Dan Mason, has announced two new music formats, Chocolate FM and Diamond FM, which will target the 25-54 female demographic. The formats are designed exclusively for stations outside the U.S.

Hear Dan on WPGC on December 23, 1978.
From Friday Morning Quarterback:
KAGM / Albuquerque abandons its News / Talk programming for Classic Country as 106.3 The Range under the programming leadership of Country vet Lee Logan.

Hear him on WPGC in January 1979.
From Friday Morning Quarterback:
XM Satellite Radio Sr. Director of Label Relations Steve Kingston has been named PD for Modern Rock channel, Ethel (channel 47). Kingston will assume his PD duties for Ethel immediately and will be based in XM's New York City offices.
From All Access:

At Top 40 WIHT (HOT 99-5), DC market veteran Keith MacDonald, who previously worked at WMZQ and WPGC, exits the Production Director post.
From All Access:

Lee Logan Named Program Director at KAGM / Albuquerque
American General Media Talk KAGM / Albuquerque inks veteran programmer Lee Logan as its new Program Director. Most recently a consultant with Shane Media, Logan has a long resume with stations like WUSN, Chicago, KNEW / KSAN, San Francisco, and KLAC / KZLA, Los Angeles and WPGC, Washington.

Hear him on WPGC in January 1979.



From Friday Morning Quarterback:

XM Satellite Radio has named former WXRK and WHTZ/New York PD Steve Kingston as its Senior Director of Label Relations. Kingston will work as a liaison between the satcaster and the record label community, helping to break new artists, create special XM promotional opportunities and assist in securing artists for exclusive XM performances. Read more.

The big winners at this year's Philadelphia March Of Dimes Air Awards include: Best Afternoon Host or Team: WOGL's Big Ron O'Brien.

Dan Mason today.

From All Access:

Sabo-Mason International partners Dan Mason and Walter Sabo have announced a new management agreement with Tiger Global Management to identify and acquire radio stations in Central and Eastern Europe.

"Radio in Europe is poised to enter a period of explosive growth. The values will increase significantly. That's why we have chosen Tiger Global Management as our financial partner. They have extraordinary knowledge of this unique market, " commented Mason.

Hear Dan on WPGC on December 23, 1978.

Dan Mason today.
Dan Mason Joins EMF As Strategic Acquisition Consultant
Educational Media Foundation, a California based non-profit foundation established to operate a radio broadcast ministry, has announced that former Infinity Radio President Dan Mason will work with EMF in an advisory role on strategic station acquisition matters.

Hear Dan on WPGC on December 23, 1978.
From Inside Radio:
Greater Media VP of Engineering, Milford Smith (Smitty), received the prestigious Radio Engineering Award from the National Association of Broadcasters.
From All Access:
Clear Channel Country KBKO/Bakersfield Operations Manager, Steve King has announced that they have tapped veteran Country programmer Lee Logan as Program Director. Logan, most recently PD at WSM-FM / Nashville, is very familiar with the west coast as he spent over eight years programming KSAN / San Francisco when it was Country.

Hear him on WPGC in January 1979.
From All Access:
Jones Radio Networks cracks open a cold one and announces that it has inked a deal to represent the weekly "Beer Radio" show. "The Official Radio Program of the U.S. Beer Drinking Team" airs Saturdays 4-6p (ET) with host Big Don O'Brien.

Hear Big Don O'Brien on WPGC from 1973.
From DCRTV:
Longtime Baltimore radio veteran RC Allen, who has been heard for some time on nostalgic WWLG (1370 AM) doing weekends, has moved to morning drive upon the semi-retirement of another long time veteran, Allen Field. Back in the 1960s, RC was one of the "boss jocks" at then "top 40" WCAO and Philadelphia's WFIL. He also did a stint at WBAL radio.
From All Access:
All Access sends out our best get well wishes to DC / Baltimore radio veteran Linda Kelly, who is currently battling a rare form of cancer in her salivary glands. Linda has been treated at Sloan-Kettering, and will undergo radiation treatments in DC.
From DCRTV:
DC area broadcasters have started a fund to help pay the skyrocketing medical bills of Walt Starling, who was diagnosed with colon cancer last spring. Starling, who did airborne radio traffic reports for many years, and who organizes the annual Washington Quarter Century Broadcasters dinner, is undergoing a battery of aggressive chemotherapy sessions at George Washington University Hospital. They feature a batch of "experimental" and very expensive drugs that aren't covered by his insurance.

And there are plans for additional treatments at a Philadelphia hospital. A website has been established for donations - friendsofwaltstarling.com. You can mail contributions to Friends of Walt Starling, c/o Capital Bank NA, One Church Street, Rockville MD 20850. Plus, a fundraiser is being planned for 1/8 at the University of Maryland in College Park.
From Radio Ink:
Marty Sacks Joins Streamline Publishing As VP/COO
Streamline Publishing Chairman B. Eric Rhoads announced that Marty Sacks has been named the company's vice president and chief operating officer. Sacks, a 30-year veteran of the broadcasting industry, will be responsible for management and operations of all Streamline-owned magazine, internet, book and conference businesses in the radio broadcasting, fine-art and digital media sectors.

Dan Mason today.
From All Access:
Hollywood based All Comedy Radio has inked legendary radio veteran and former Infinity Broadcasting President Dan Mason as consultant and advisor. Mason, a thirty-year radio pro will advise All Comedy Radio on operational and strategic matters within the company.
Hear Dan on WPGC on December 23, 1978.
From All Access:
Lee Logan has exited Cumulus Country WSM-FM / Nashville.
Hear him on WPGC in January 1979.
From Inside Radio:
Stan Major returns to morning drive on syndicated "American Breakfast".
Veteran talker Stan Major's been doing overnights for nearly 12 years, but has now taken over the 5-8AM Eastern time slot on Langer Broadcast Network's syndication schedule.
Former WXRK / New York Director of Programming Steve Kingston has launched HighQ Media, a new music marketing company focused on creating radio programming and promotional opportunities at a variety of formats with core artists. According to a company press release, HighQ will work with record companies, managers and agents to provide a new, national "destination" for artists promoting a new release.
From All Access:
WPLJ's Scott Shannon is now also hosting PM Drive at Oldies K-SURF / Los Angeles and X-SURF / San Diego via voice tracking.
Hear his Sunday Night Oldies Show on WPGC in 1980.
From DCRTV:
Legendary B104 1980s radio duo Brian (Wilson) and (Big Don) O'Brien debuted in the 3 PM to 7 PM slot on Charm City oldies outlet WQSR (102.7 FM) on Monday (1/12). Area radio vet Sean Hall joins the show as newsman.
Hear Big Don O'Brien on WPGC from 1973.
KKLA / Los Angeles' Warren Duffy has retired."Duffy & Company" aired 4-7PM weekdays for 10 years.
Hear him on WPGC, Christmas Eve Day in 1966.
From All Access:
Hear Tim doing mornings on WPGC from 5/23/76.
From All Access:
Infinity Oldies WOGL / Philadelphia afternoon host Big Ron O'Brien is back on the air after recovering from a burst appendix, according to the Philadelphia Daily News' Stu Bykofsky.
Hear Big Ron doing nights on WPGC from November 1976.
From All Access:
Jones Radio Networks hires JJ McKAY as the new OM for the JR 24-hour "Good Time Oldies" format.
Hear him on WPGC in the Summer of 1981.
WASH-FM afternoon guy & veteran DC personality Loo Katz moves to mornings on the station effective October 21st. Loo did weekends and morning news at WPGC in the early '80's.
Hear 'El-Double-O' on WPGC from 12/27/80 and 7/25/81
.
.
Jerry G. Bishop, former morning personality at the old WCFL, is the latest Chicago radio legend making a comeback on Clear Channel Communications' "Real Oldies" station at 1690 AM.

Bishop, a Chicago native who moved to San Diego in 1978, runs a restaurant and hosts middays for Clear Channel's KPOP-AM. He's expected to turn up on the air here from 8 p.m. to midnight Saturdays and from 6 p.m. to midnight Sundays.

The new WRLL-AM (1690) features a mix of adult standards and pop hits from the '50s and '60s.
Jerry G did mornings on WPGC in 1961-63. Hear him on 10/01/62.
.
.
From All Access:

Westwood One has inked Don & Mike to a new long-term agreement. CO-host Don Geronimo's statement said "You know what it's like when you're dating a girl for a long time, but you never really know how she feels about you? Now we know. We are so glad to have a formal long-term agreement. We look forward to advancing the show by dominating our current markets and exploring new ones."
Hear Don Geronimo on WPGC in 1981.
.
.
David Burd, WMAL's Saturday morning host, has added Sunday morning duties.
.
..
From All Access:
WNEW (Blink 102.7 )/ New York OM / PD Steve Kingston has indeed resigned. And, further word from Da Big Apple is that the format wheel at Blink 102.7 is ready to spin. Could the current and future direction of Blink 102.7 been at the heart of Kingston's resignation?
.
.
From All Access:
Radio veteran Bob Laurence returns to programming as PD at Clear Channel AC, KMXD and Smooth Jazz KVJZ / Des Moines.
Hear Bob as 'Bryan Lawrence' on WPGC on New Year's Eve 12/31/71.
.

Dan Mason today.
From Inside Radio:
Dan Mason joins the board of directors at Spanish Broadcasting System. It's another consulting/board gig for Dan who was President of Infinity Broadcasting until last year. He still consults Infinity and consults iBiquity as well as advises sports broadcast powerhouse Host Communications.
Hear Dan on WPGC from 12/23/78.
.
From All Access:
Veteran programmer Lee Logan is the new PD for Cumulus WSM-F/Nashville. Logan, was most recently the OM for Saga/Clarkesville, TN. Besides overseeing the cluster he was responsible for day-to-day programming of WVVR (The Beaver).

Prior to joining Saga, Logan was MJI Broadcasting Exec. Dir./Country Programming for several years and his extensive resume includes PD stints at WUSN/Chicago, KSAN/San Francisco, KFRG/San Bernardino and many more.
Hear him on WPGC in January 1979.
.
After juggling programming duties for two of Infinity's New York stations, Steve Kingston is relinquishing his programming responsibilities at WXRK to Robert Cross to focus exclusively on his role as WNEW OM. The veteran K-Rock programmer was named OM of WNEW on April 10, the day the station re-launched as "Blink 102.7."

Kingston has been K-Rock's only PD since it flipped to Modern Rock in '96, arriving from the VP of Programming post at cross-town Z100. "Launching 102.7 Blink has been one of the most exhilarating and exciting experiences of my career, but it has also required a significant amount of time and energy," he said. "By stepping back from my day to day responsibilities at 92.3 K-Rock, I'm able to devote more time and resources to 102.7 Blink.
.
.
From Friday Morning Quarterback:
From Zookeeper To Pirate To Top Honor:
Scott Shannon Inducted To NAB Hall Of Fame
For over a decade, Scott Shannon has been serving as morning man and PD at WPLJ/New York. Back in the 1980s, Shannon invented the zany "Morning Zoo" format that stations duplicated all over America. In 1983, he launched WHTZ/New York and brought "Z100" from last to first place in less than three months. In addition, there was an experiment called "Pirate Radio" in Los Angeles in the early 1990s.

Scott Shannon was given the top honor for his decades of work, when the National Association of Broadcasters inducted him to the Broadcasting Hall of Fame. Shannon who also has worked in Washington, Tampa and Mobile told the crowd, "From the time I was 12 years old, it was radio or it was nothing."
Hear his first show at WPGC from April 1979.
.
.
From Friday Morning Quarterback:
Radio Vet Charley Lake Heads To The Windy City
For industry veteran Charley Lake it's just another move. Currently OM at Infinity's WLVQ-WHOK-WAZU/Columbus, Lake is transferring to co-owned WJMK/Chicago as PD. For now, he's still in Columbus helping the company select his replacement.

This is Lake's fifth decade in the industry, having worked at labels and radio stations all over the country, beginning at WOL / Washington in the '60s. In the '70s, he was on the air at WPGC / Washington before taking his first programming gig at WYRE / Annapolis.

Lake later programmed stations in Portland, ME, Pittsburgh and New Orleans before becoming the National Promotions Director for Warner Brothers in 1979. He later had stints at A&M and Epic before returning to programming in '96 at WRNO/New Orleans.
Hear him on WPGC as Alexander Goodfellow in December 1972.
.
From All Access:

Radio legend Wolfman Jack (aka Bob Smith) got his own museum as, Del Rio, Texas community leaders and business people officially unveiled the working model of a bronze statue of the legendary DJ. Del Rio is where Smith launched the character of Wolfman Jack and where his first big radio break took place on XERF-A, located across the border in Ciudad Acuna, Mexico.

Organizers expect the statue to be ready by October 31st for the Wolfman Jack International Blues Fest. Wolfman's studio, now housed on the family plantation in North Carolina, will be relocated to Del Rio. Once situated there, the recording studio will be the cornerstone for the Wolfman Jack Memorial Museum.
Hear his WPGC voice tracks from 1975.
.
.
Former WOMC / Detroit programmer Bill Stedman has been named OM at Greater Media Classic Rock WCSX."Bill has spent his time behind the microphone and in the production studio, and in his heart, he's a Baby Boomer Rocker," GM Tom Bender said. "He's also a player's coach, who's skilled in perceptual and music research, and bottom line… he's a true radio guy. Bill's a perfect match for us!"

"I'm thrilled to have the opportunity to be a member of Greater Media family," Stedman added. "This station has a passion to create radio that truly serves the listeners. Greater Media gets radio!"
Hear him as Gary Albert Schaeffer at WPGC on 8/11/71.
.
.

Dan Mason today.
From Friday Morning Quarterback:
Ex-Infinity President Dan Mason to Promote HD Radio
Former President of Infinity Radio, Dan Mason, is joining the iBiquity team as a consultant to promote the adoption of HD Radio technology.

"Dan has been very familiar with our company over the years," iBiquity President/CEO Robert Struble commented. "We look forward to leveraging his broad experience and expertise in the radio broadcast industry to assist us in growing the reach of HD Radio technology."

"I'm looking forward to joining the iBiquity team and being part of bringing their technology to market in the broadcast industry," Mason added. "My objective will be to assist the radio industry in adopting this wonderful technology in the most efficient and effective way possible in order to help make 2003 and beyond a great success."
Hear Dan on WPGC from 12/23/78.