Air Personalities
Morning Shows
News Guys
Money Girls
Program Directors
General Managers
Sales Types
Engineers
Other Alumni
The Good Guys Today
Radio Heaven
Alumni In The News
Alumni Speak!


A Brief History
Newspaper Articles
Print Advertisements
Press Releases
Ratings Like You Wish!
Weekly Playlists
Photos - People
Photos - Promotions
Station Logos
Bumperstickers




Airchecks
Newscasts
Sports Reports
Traffic Reports
Sound Offs!
Commercials
Promos
Sweepers
Jingles
Misc. Audio




Beatlemania
Collectibles
Contesting
Promotions
Sales Related
Engineering Stuff
WPGC Sister Stations
The Great Strike
Market Competition
Other Radio Tribute Sites
Oldies Stations Today
Legendary Air Performers
Special Thanks
Mailbag
Home

---
Server space provided by:
Click above to hear more vintage broadcast radio airchecks from the
Reel Radio Repository.
Your tax-deductible contribution to REELRADIO, Inc. will help keep this site online
---
This site is in no way affiliated with WPGC Radio today, or with
CBS Radio, Inc.

Click above to visit WPGC today.

Dedicated in memory of
Jim Collins
Dave succeeded Chris Curtis and did late nights, 10p-2a at WPGC in 1973-74.

Dave writes:

I went to Northwestern H.S. in Adelphi…near the U of M…was a cameraman for WDCA TV-20 with the teen dance show hosted by Kerby Scott, "Wing-Ding" in the 60's… and Harv Moore later joined the show as part time host… (I was in High School and so young that when they didn't have enough kids on the show I would give up my camera to another operator and go in front of the camera…)

Then WYRE…the 250 watt flamethrower on Silopanna Road in Annapolis…driving home one afternoon I looked in my rearview mirror and it was only then did I realize that Silopanna was Annapolis spelled backward….'The Voice of the Bay' - with Kerby Scott, Mervis, Brad Summers, Bill Stoddlemire, Linda Kelly and the bunch was a lot of fun too…

I was a member of the WEAM Team…before WPGC, I did mornings…but so did 1,234,543 other guys…but it was there that I became 'Dave Kellogg'…

After WPGC, I did mornings at WMZQ with Carol Parker. The Show was called "The Carol & Kellogg Show" with one of the other WPGC guys Don O'Bryan as the voice of Ace O'Brien sports . Later I did the show solo with Dick Uliano news and Mike Patrick (now ESPN TV) sports.

After 12 years at WMZQ I went to mornings at XTRA 104 until 1995 when I left for Fort Myers Florida and am Group Director of Production for Meridian Broadcasting.

On Big Don O'Bryan:

Don O'Bryan stayed on the all night show one night for 3 hours "Live from Blackies" because the board op went out in the hall to use the bathroom…(it was outside of WPGC's office space, and forgot the keys to get back in)….locked out, the record runs out….Don spent hours ad-libbing, singing, interviewing the breakfast cook, "Jimmy and his magic spatula". It was a stellar moment in broadcasting. Come to think of it, I met my wife Lora at the Black Ulysses' remote one morning….small world.
Photos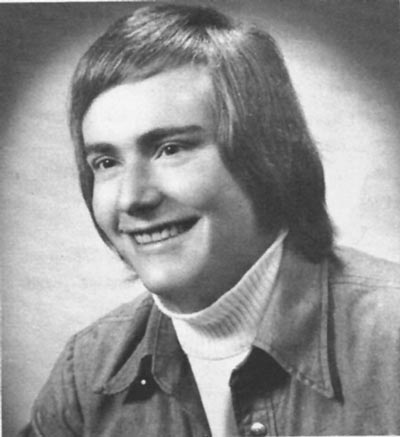 Publicity shot from 1973.
Print Materials
Playlists
Click on images below to see enlargements.
Miscellaneous
Click on image below to see enlargement.
Sound Files
Airchecks
Spots
Contests
Jingles
(Special thanks to Jonathon Wolfert of JAM for the above).

Small Print Dept.: This non-profit historical site is not affiliated in any way with WPGC Radio today or CBS Radio, Inc. Use of copyrighted material is consistent with the "fair use" provisions contained in §107 of the Copyright Act of 1976 due to the following characteristics: Use of copyrighted material is of a nonprofit, educational nature, intended for the sole purposes of research and comment and does not significantly negatively affect "the potential market for or value of the copyrighted work(s)." Use of registered trademark material is not subject to civil action or injunction as outlined in §1114 and §1125 of the Trademark Act of 1946 (the Lanham Act) due to the following characteristics of this work, and the registered marks published herein: Use of reproductions of registered marks is not for the purpose of commerce, nor is the use connected with the sale, offering for sale, or advertising of any goods or services. Use of reproductions is not likely to cause confusion, mistake, or deception as to the affiliation, connection, or association of this work with owners of published registered marks, nor as to the origin, sponsorship, or approval of this work by owners of published registered marks. Wherever possible, the copyright or registered mark owner's name has been noted near the copyrighted work or registered mark; however, all material used in this site, including, but not limited to, newspaper articles, syndicated themes, promos, commercials, photographs, playlists, press releases, ratings, airchecks, newscasts, traffic reports, sports reports, 'sound-offs', sweepers, bumperstickers and station logos, should be considered protected copyrighted material or registered mark with all rights reserved to the owner, named or unnamed. So there!